Guayusa Energy Evolution: The Future of Vitality Drinks
Elevate your energy naturally with Guayusa – a clean, balanced, and healthy alternative to coffee, yerba mate, yaupon, guarana, black, or green tea.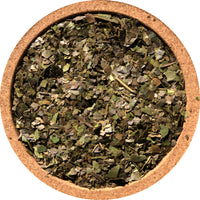 Our leaves have green and brown tones.
The color of the leaves is due to the withering process and not the age.
During the withering process is where the unique features appear in our product. It is where beautiful changes happen that determine the color, aroma, and flavor compounds of the leaves.
Our guayusa is not smoked. We used air drying system in our process.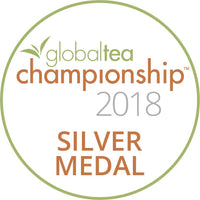 The Best Guayusa
Category: Caffeinated Herbal Straight
Judges' Comments: Balanced and clean.
Great leaf. Exceptional.
Color and clarity above average.
Pacha Guayusa Ancient Energy received the highest score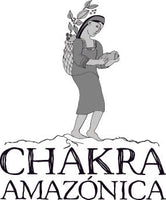 Our products come from the Amazonian Chakras.
In February 2023, the Food and Agriculture Organization of the United Nations (FAO) certified the Amazonian Chakra System as a Globally Important Agricultural Heritage System. 
"The Amazonian Chakra can be defined as a sustainable land-use model in which productive spaces located within the farm are managed by families under an organic and biodiverse approach, valuing ancestral knowledge" (FAO, 2023).
LEARN MORE ABOUT US!
Our goal is to create a more equal relationship between small farmers and businesses through sustainable development projects that do not lose sight of human's relationship with nature
PACHA